Who We Are
Our team at Baan Thai believes that food should be healthy as well as deliciously exciting to the taste buds. Our cooking methods are healthier, keeping oils and fat to a minimum while using a full spectrum of the wonderful flavours that Thai food is famous for.
Philosophy
Our team of highly skilled Thai food chefs and our serving staff work hard each day to deliver the finest authentic Thai cuisine with the best customer service. We are sure that you will have a very worthwhile dining experience with us. We also offer take-out, home and office delivery, and even catering.
Thai SELECT
The Thai SELECT is a mark of certification awarded by the Ministry of Commerce, Royal Thai Government, to guarantee the authenticity of Thai restaurants and Thai food products, meaning the food being served or merchandised has been prepared with proper ingredients and spices in the traditional Thai style of cooking.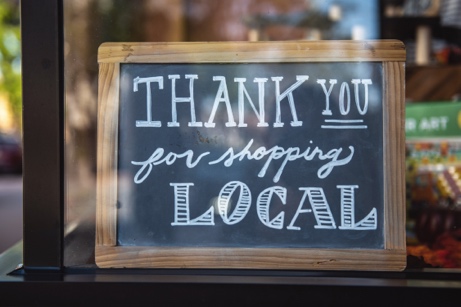 Support Local
We focus on using the highest quality, healthiest, local ingredients. Such as Rossdown Organic hala chicken, Canadian Angus beef sirloin, Sakura Pork farms, Silk road tea, Hoyne, Philips, Driftwood breweries, and numerous other local businesses for our monthly features.
I'm never disappointed with the food or service here. Even when busy, the staff do what they can to be speedy. Takeout is always great, but I'd recommend sitting down for their happy hour 😌 See you again soon!
Delicious food. Excellent service. Very knowledgeable and accommodating server…Monica.
Friendly staff , delicious food , cozy atmosphere - consistently excellent!!
Best Thai food ever!! All of the staff are really nice! Highly recommend
蔬菜春卷基本只有粉丝,不推荐。米粉还不错,每次来必点。但是维多利亚别家BaanThai 鸡肉面里放了白萝卜,汤也更好喝。这家除了没有萝卜外,appetizers种类也没那么多。服务还行吧,其实没必要一直问吃的怎么样,春卷真的很难吃,内馅全是粉丝4个还要15刀。真心希望水喝完了有空能来主动帮忙加水就好。
What a rare treat to find during my trip to Canada. I haven't tasted Thai food this good since I was on holiday in Bangkok. The Chicken Red curry was just amazing and with the right amount of spice, the staff were absolutely brilliant and accommodating. You guys really put a smile on my face, couldn't ask for better food or better service 🥰
Great food and service!! Come here all the time
Dined in last night and ordered the crispy squid, red curry, and spicy lemongrass fried rice. The food was excellent and some of the best Thai food I've ever had in Victoria . The cocktails were also amazing. Annabell was our server and provided us with excellent customer service. I will definitely be coming back!
Amazing time and amazing food.I highly recommend especially if you're new to the area. The food was phenomenal!Also the service from Toni was amazing.
Everything was excellent! We ordered a red curry, coconut rice and a vegetable bean sauce dish. So good! We ordered spice level mild and was grateful because the mild here was more of a medium.
Came here for lunch, had the drunken noodles - WOW! Absolutely delicious, will be back.
Very helpful staff and the food is amazing. Anne
I've now tried the soups and curries and both are delicious! I really love how fresh the vegetables are. Everything I've had has been well seasoned. The portion sizes are generous so it's really two meals. The service has always been friendly as well!
The pad Thai is always good. Medium is better than mild.
Wow. This is an amazing place to go! I have been to this Baan Thai location a multitude of times. It is an understatement to say that I highly recommend this place. For anyone who enjoys quality Thai food and great service, this is the place to be.
Delicious food and speedy service. The place has a fairly cozy atmosphere and fair portion sizes, hands down the papaya salad was the best thing we had. It's been ages since we've had a good papaya salad with a proper spice to it. Martini was a touch bit on the strong side and don't bother with the coffee if you're looking for a caffeine slap. Overall will definitely be returning next time I'm in town!
ULTIMATE SOLUTIONS LLC We Buy Any House, No Repair, No C.
I rank them No.1 in Thai food. Loved the Thai meal we had here. Our server was Fah and she was super friendly and guided us really well.
Had chicken satay:1. Great taste2. Interior atmosphere is good3. Awesome staffs4. Recommendation: highly recommended.
Our favourite Thai restaurant in town! The gf pad thai, panang curry and Tom Kha Gai soup are some of our favs! The staff are always friendly and welcoming whether you're dining in or calling for take out. Highly recommend!
Baan Thai service is amazing! The food is brilliant!In Oak Bay, there's a place to dine,Where cuisine is spectacular and so divine.Baan Thai, you'll come to know,As a flavoured journey that'll make you glow.From savory curries to spicy soups,Each dish is crafted with exotic roots.With flavors that dance upon your tongue,And aromas that leave you forever sprung.Baan Thai, you'll come to know,As a flavoured journey that'll make you glow.
A place to try in Oak bay. It was busy for a Tuesday. Great food and friendly staff. Good portion size and great taste.
The red curry was a bomb. So much flavor
Comida gostosa e ótimo atendimento!
The manager (A something) provided amazing service!!
Greatest people in the world!
Best Thai food in Victoria! The food is exceptional and the service is flawless. Our server, Ella, was so friendly and offered us some great recommendations. Delicious food, relaxed ambience and super friendly staff keep us coming back regularly. I would highly recommend this restaurant!
I came to this restaurant as a recommendation from a friend when I was visiting. love my food and this food was incredible, definitely going to be returning when I'm in vancouver again, so much selection on the menu! Staff were very welcoming and lovely to talk yo you also!
Every dish is excellent, can't go wrong. Great service and atmosphere as well. Would highly recommend!
The staff is incredible. Baan Thai is delicious! We ordered the Cashew Vegetable Wok Fry and the Tom Yum soup. My favourites.
Great food and amazing service, definitely recommend coming here!!
Had a great dinner here! Food was excellent, especially the Pad Thai! Best in Victoria!
I loved my experience at Baan Thai! The food was truly amazing, the best Thai food I've found in Victoria! The staff and service were so friendly and welcoming! I recommend this restaurant to everyone
We came at a busier time so service was a bit slow. The meal was really nice though. We always ask for the spiciest level and tonight we weren't disappointed! Kudos to the chef for making it perfectly hot hot 🔥. We had the red panang curry, pad graow pow and the papaya salad. All good portions and nice and hot (temperature)Good server.No complaints. We would come back.
So amazing, incredible food. Service was lovely.
My experience at Baan Thai was amazing. I got Francesca as a server and she was amazing, best service ever:)) will def be going again. Food is fab as well!!
Amazing pad thai, red curry gaeng and coconut rice. Didn't care for the drunken noodles
I love coming here for both dine in and take out. The staff are great and the food is reasonably priced. Love the menu of classic Thai dishes like phad Thai and tom yum soup, as well as new menu items like the Thai nachos.
Love this spot!Lunch special B is my go to. Cashew stirfry with a spring roll and delish starter soup. Generous portions, I always leave with leftovers.Food, atmosphere, and staff are always A+ Highly recommend!
Great Thai in Victoria. Used to go a lot as a kid, now go every time I back home!
Great service, great food and really friendly management. Lovely variety of choice of food and drinks and the atmosphere is 10/10.
Excellent food for take-out!
Great spot. Professional and upstanding lad by the name Markus was my server.
I've eaten here many times and everything is always so good. Real delicious thai food with generous portions and the service is very quick! I highly recommend the bangkok noodles or the drunken fried rice.
Baan Thai is a classic go to for Thai in Victoria. The food is consistently good and the space is calm and bright. Tonight though it was the service from Solomon that motivated a review. He was the best. Cheerful, attentive and friendly. Made our night.
I don't usually give out reviews ,But both the food & customer service was amazing .I ordered the chicken & rice for take out . It came with 3 nice pieces of chicken and the salad was super fresh ! All that for a reasonable price.It was also my last min dinner for me and I forgot my bag ( I was on my scooter today ) They gave me a bag so i can carry the food home ( Super appreciated)
Good prices and good Thai food. It's served really fast. The crew is very kind.
The most delicious authentic Thai food, and such lovely staff. Excellent service.
besssst food ever !!!! the kitchen is so lovely & all the Thai food is authentic & so flavourful!
Absolutely amazing food and even better service. Always going above and beyond. Without a doubt will dine again!
So so so delicious. The workers are so kind too. Lei is the sweetest ever🫶🏼 Will definitely be back
Ban Thai Oakbay in Victoria is fantastic! The food is absolutely delicious and bursting with authentic Thai flavors. The atmosphere is cozy and welcoming, and the service is always friendly and attentive. If you're craving some incredible Thai cuisine, Ban Thai Oakbay is definitely the place to go. Highly recommend!
Next Reviews